Because sometimes we have a lot to tell
Multi-layer peel and reseal labels.

Multi-layer self-adhesive labels
We produce multilayer peel-and-reseal labels with up to 7 layers (13 printable sides) in a range of colours and sizes. Labels can be opened with no loss of quality and are fully water-resistant.
Curious about what the multilayer labels look like in practice?
Louis-Charles De Prez of Q8 explains why he chose Etivoet and how the cooperation went.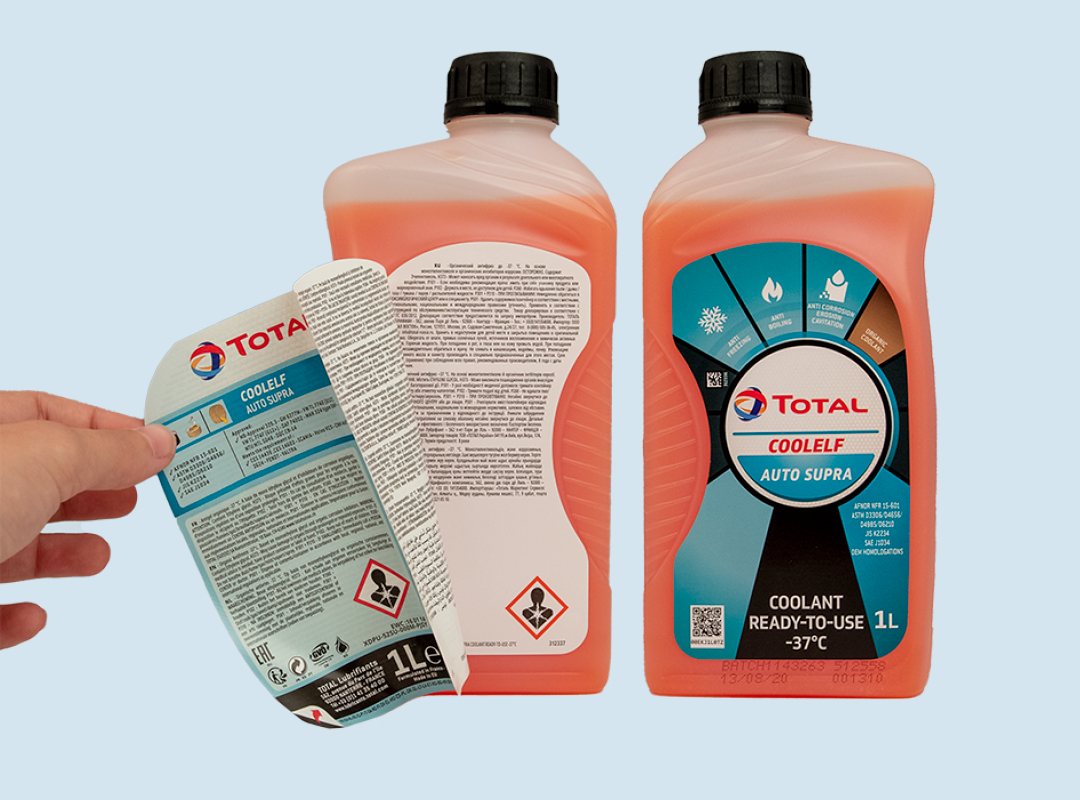 Multi-layer
Our unique multilayer and peel-and-reveal labels offer 13 printable sides in a single label affixed to your product. Labels can be easily opened and closed with no loss of quality. Moreover, they are available in a wide range of materials, most fully water-resistant. Application is quick and incident-free thanks to their consistent thickness. Besides displaying any legally required information, they also offer plenty of extra space for recipes, instructions, information about your company or special offers, and more. Plenty of customers have already discovered the advantages of switching from booklet labels with paper pages to our multilayer labels.
Multilayer 
14 printed pages

8 colours per page

mini to maxi sizes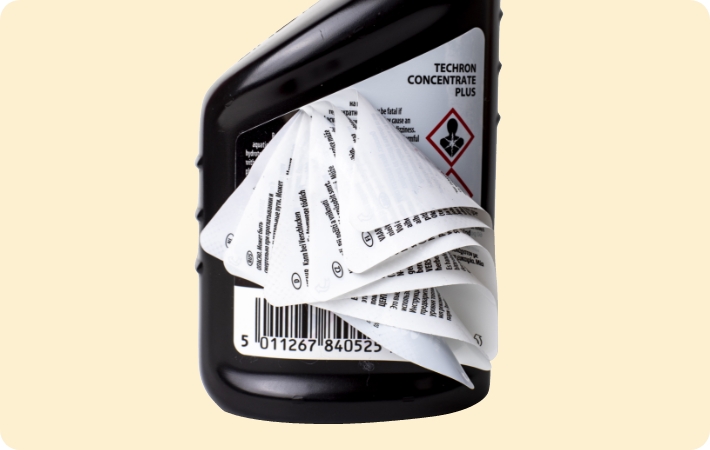 Ultralayer
The Ultralayer gives you the possibility to present your product in a better way. You now get 7 filmic layers with 13 printable pages to add to your packaging. It's the first of his kind. More pages means:
more space for product information;
more space for appealing product design in up to 10 colors;
and eventually a bigger chance to win the attention of your audience.
The Ultralayer label is available in every shape you wish. Small and large formats. Choosing this high-value label gives your product a high-quality look. It's self-adhesive, water-resistant and counterfeit proof. And it includes Braille Triangle on the front page to finish it off. You really get your packaging to a higher level.