Our people-management policy rewarded with the Investors in People Silver certificate
The people in our organisation are our most valuable asset. Without committed employees, an organisation can simply not make any progress. At Etivoet, we realise this all too well. That is why we find it essential to invest in a pleasant working environment. We are therefore very proud to have been awarded Investors in People Silver certificate in 2021.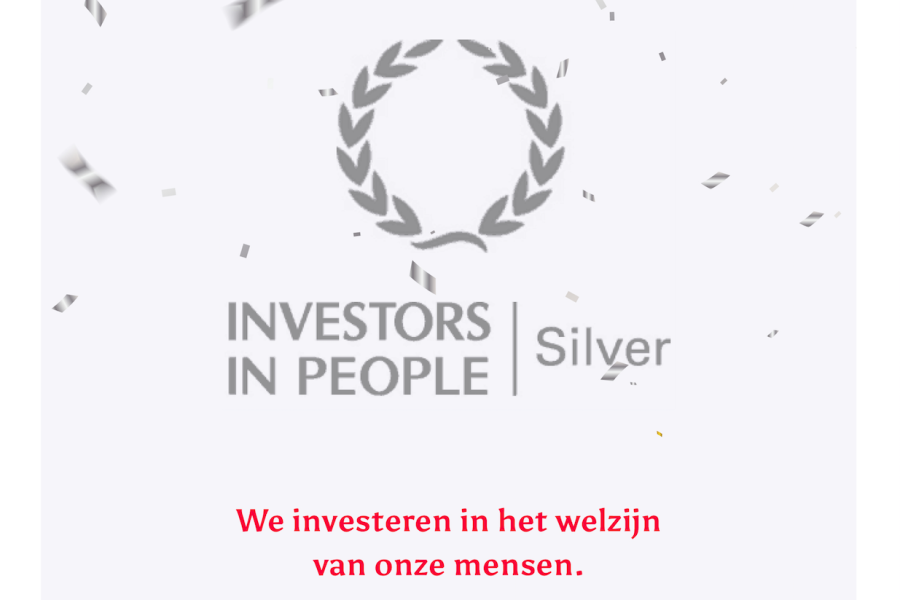 Investors in People
Investors in People (IiP) is an organisation that screens companies to evaluate their investments in the wellbeing of their employees. The certificates they hand out serve as an objective and reliable quality label that is only awarded to companies with a strategic and sustainable model for organisational development. Organisations are rewarded with this quality label if they continue to invest in a human resources policy that incorporates the organisation's objectives.
What makes this award so valuable? The scores are based on what employees personally think of the policy. They indicate where there is still room for improvement in terms of development and recognition of their skills. In practice, the organisation is assessed based on three broad questions:
Do leaders provide meaningful work? (leading)

Are employees sufficiently supported? (supporting)

Is the organisation committed to continuous improvement? (improving)
It is therefore no surprise that this award is recognised in no less than 66 countries, making Investors in People a worldwide benchmark for people management.
Onze medewerkers aan het woord
Welzijn op het werk zou bij elk bedrijf hoog op de agenda moeten staan. Investeren – en blijven investeren – in personeel loont namelijk altijd de moeite. Want als mensen hun werk graag doen zal dat altijd de beste resultaten opleveren. Bij Etivoet streven we steevast naar een aangename werkplek waar iedereen zich goed voelt. Dit doen we aan de hand van kwalitatief en modern materiaal, maar ook door ruimte te creëren voor feedback van onze medewerkers. Het directe contact tussen de verschillende functies onderling zorgt ervoor dat alles bespreekbaar is, in beide richtingen.
"De directie staat open om zaken in verband met menselijk welzijn te bespreken. Dingen die niet meteen kunnen gerealiseerd worden verdwijnen daarom niet per se in de prullenbak, maar worden meegenomen naar de toekomst," laat technicus Jean weten. Onze drukker Gino vult aan dat die open communicatie echt een troef is van Etivoet. "Alles is bespreekbaar, als er ergens een mouw aangepast moet worden dan wordt dat bekeken. Het menselijke aspect is heel aanwezig in ons bedrijf." Daarnaast wordt er ook voortdurend gekeken om processen te verbeteren, zowel op technisch als menselijk vlak. De balans tussen werk en privé wordt daarom goed gewaarborgd. "Er wordt echt rekening gehouden met het individu," aldus orderbergeleider Elsy, "De manier waarop we onze job invullen kan meegroeien met onze verwachtingen."
Weinig jobhoppers
Ons personeel wordt gemotiveerd en aangespoord om verder te ontwikkelen in hun job. Dit sluit aan bij het feit dat Etivoet weinig vertrekkers of 'jobhoppers' heeft. "Veel werknemers die bij Etivoet werken doen dit al meerdere jaren," laat vertegenwoordiger Mathias weten. "De duidelijke visie en de toekomstplannen voor Etivoet dragen bij dat werknemers zich een deel van het geheel voelen. Dit wordt versterkt door kleine attenties die duiden op een grote betrokkenheid, zoals een gepersonaliseerd berichtje bij ons kerstcadeau bijvoorbeeld."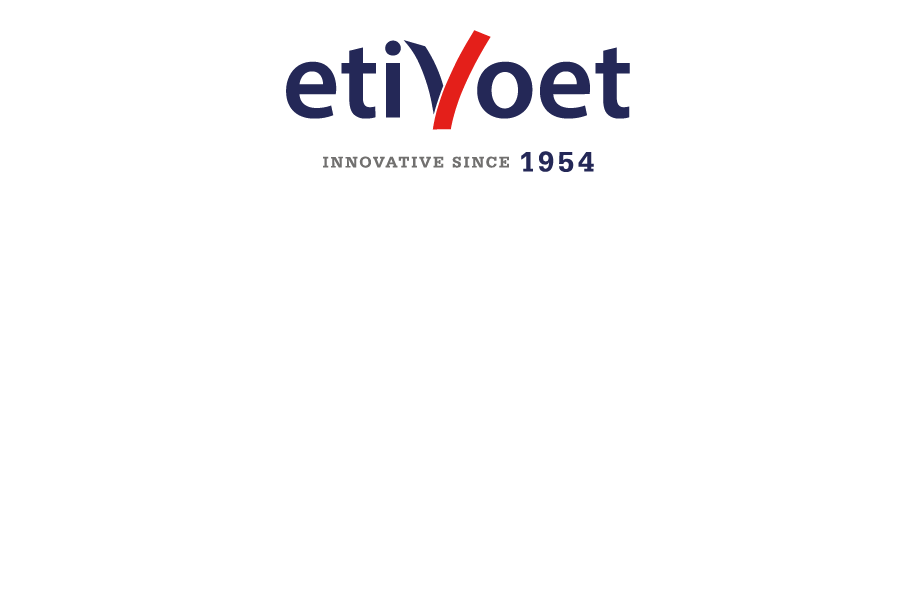 The Investors in People certificate gives us even more energy to keep improving. This is how we continue to grow as an innovative family business where well-being comes first!
Curious to discover our working atmosphere for yourself? Feel free to send your CV and cover letter to frederik@etivoet.be.