100% safe labels
For the environment and our health.

VOC-free label
We proudly introduce Etivoet's 100% VOC-free label. This exclusive label is produced using water-based ink that contains only ingredients assured to be safe for people and the environment. In other words: this is a major innovation in digital printing technology. And Etivoet is the only producer of this label in the Benelux. Etivoet stands for innovation.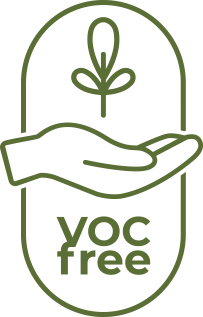 Innovation in digital printing technology
Did you know that traditional labels contain volatile organic components? These hazardous chemical substances can penetrate thin packaging and migrate into products, potentially causing serious health problems when used in packaging for baby foods, eye drops and other products in the food and pharmaceutical industries.
Switch to 100% VOC-free packaging labels today, and be assured of 100% safety.